International Conference on Pancreatic Cancer
14. Mai 2020

-

17. Mai 2020

Welcome Letter from Robert Grützmann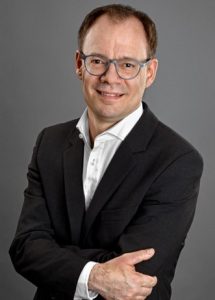 I am delighted to invite you to Pancreas Cancer 2020, State of the Art and Future Directions Conference. This international Conference will be hosted and held at the Redoutensaal, Erlangen, Germany, 14 -17 May 2020.
This Conference will provide a common platform for all specialists involved in pancreatic cancer to interact and share the latest information and developments. This will include promoting the highest standards of treatment, education and training, clinical and basic research, disease prevention, and patient care at a multi-disciplinary level. Pancreas Cancer 2020 will bring together surgeons, gastroenterologists, medical oncologists, pathologists, clinical and basic scientists from all over the globe, to explore current knowledge in the treatment of pancreatic cancer.
Pancreas Cancer 2020 follows on from the successful meetings in Baltimore (2018), Glasgow (2016), Verona (2014) and Kyoto (2012) and is a major event in the calendar for all those working in the diagnosis and treatment of pancreatic cancer and to learn of the latest developments in this rapidly changing and expanding field.
We are looking forward to a very successful Conference; one which reflects our strategy of mixing science and topical issues with the latest advances in research, technology and clinical care to create an integral event in which the needs of delegates are fully met.
We hope you share our enthusiasm for the Conference and forward to seeing you in Erlangen in 2020.
Kind regards
Dr. Robert Grützmann
Conference Chair, Pancreas Cancer 2020